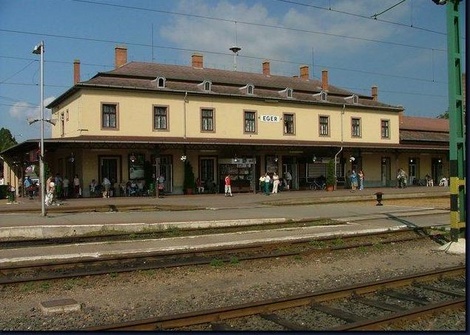 Eger railway station building so-called central station type units wears, the passenger traffic facilities, connecting corridors and track running along the side porch for.

The 619 m2 will be built 3-storey building area is 1000 m2. Final floors yet still a part of Bohn - type. The building is a significant part of decades of timber roof structures bear a fair cross-section dimensions.


The latest maintenance began in 1986 and less than 2 years under the passenger floor plan amendment hall, lounge doors and windows, floor coverings have been replaced. In 1988, ticket offices and operating rooms have been rebuilt. 1990-91-in of the barrack room floor renovation was carried out. 1995 was the most spectacular and the largest structure replacements: the so-called porch or complete rebuilding of the platform structure, the platform covers the exchange.

Railway station entrance building reconstruction works 1995th ended on 26 September.
Wide area of the station platform construction and upgrading of the track network in November 1996 took place. Mouse Town Council has supported a significant amount of reconstruction work.